We observe a traditional worship style including hymns and songs (using Hymnal, A Worship Book, Sing the Journey, and Sing the Story), multiple scripture readings, prayers, children's story and sermon. Communion is celebrated periodically. Young, old, singles and families, those at any stage of their faith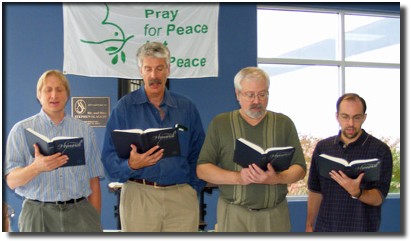 journey are welcome and can expect to find a warm reception.

Our worship facility provides ample space, is air-conditioned and handicap-accessible with convenient parking. Social time with refreshments immediately follows the service.